U+A CANADA GAINS MOMENTUM:
Design Principal P. Martin Dufresne writes from U+A's Montreal Office about the company's recent activities and initiatives in Canada amidst the Pandemic.
As we reach towards the end of what has been described as the worst year in recent times, we start reading articles in a similar spirit of disdain, cataclysmic financial impacts and the hope for a rapid turnaround for the New Year. For U+A worldwide the year certainly presented a plethora of challenges, as it has for everyone. However we admitted from the beginning of the pandemic that the year presented many opportunities as well. We have taken the extra 'free time' to think, consider and explore new ways of working and keeping up-to-date. We reached out to new clients, established a new work methodologies, developed our technological know-how and managed the growth of our International presence by identifying key opportunities within each specific market, such as the UK and Canada.
As Design Principal at U+A I thrive to find new ways of creatively explore opportunities. It is a constant effort within a fast moving industry, within a fast moving world, but as an Architect by profession and a designer at heart, I enjoy change and placing the company within new unexplored grounds.
I have had the fortunate opportunity to extend my tenure in Canada from last August, partly due to flight circumstances but also to take full advantage of having rapidly mastered the art of remote-working. In pre-pandemic times we would have obviously travelled much more between our port of residence and the various locations for our projects and initiatives. However now we can take just as good care of our clients through Teams and other Video Conferencing platforms. It has officially been made acceptable to 'remote meet' without compromising our loyalty and attention to our clients. This was an opportunity I decided to balance work and business development by positioning myself on a longer term in Montreal, where I would normally travel on a week-to-week basis to help support our ongoing endeavors throughout the year.
As any business owner will convey, developing a business takes time and patience to reach a minimum sentiment of achievement. I can proudly say the U+A has reached this level and beyond. However an International presence can give equally difficult efforts as would starting up a new company. Time is the key ingredient to success, and having been travelling in and out of Canada for the past years, without spending more than a few weeks at a time, developing the Canada Office has been somewhat challenging.
Our Canadian presence has been gradually gaining speed, starting from its establishment in 2017 with a Hotel Tower opportunity downtown Montreal, and since then in discussion with some of the most prominent developers in Montreal and Toronto.
My tenure in Montreal was not only beneficial to continue supporting our endeavors, but also to extend the business into other sectors which could take advantage of the local talent and strengths. We have introduced two new extensions of our North-American venture with this in mind: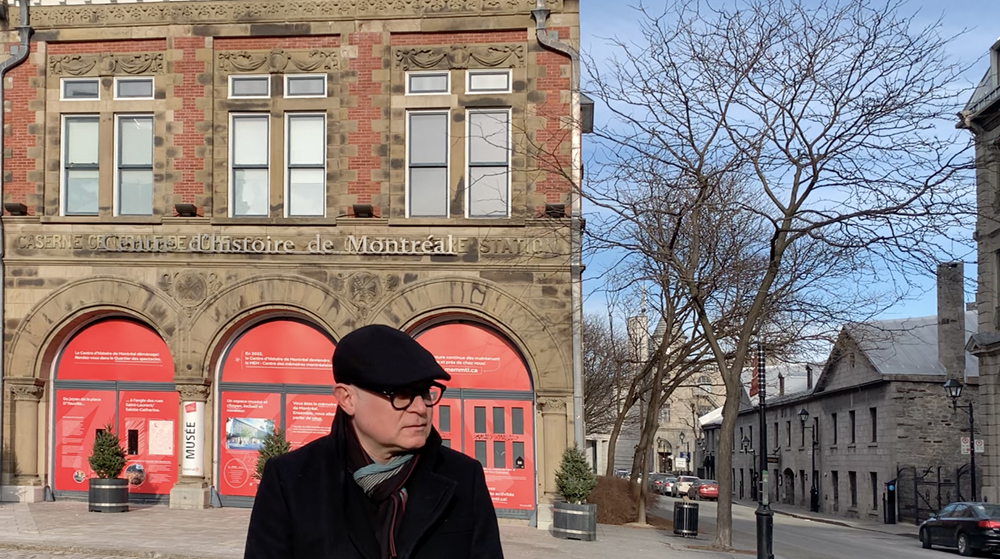 Innovation Hub
As a parallel exercise to our ongoing efforts working within a more conventional framework of 'Client to Architect' arrangement, we have taken on the opportunity to take full advantage of Montreal's globally recognized advancements in technology and Intel. Along with the support government organizations, we have established relationships with a number of Universities and local companies to create an Innovation Hub within an R&D model. This will not only provide support to our International locations, but also yield advanced I.T. based architectural services for our ongoing activities and ultimately our clients.
The R&D effort shall promote the innovative and creative talent which has long emerged from Canadian Education and Professional research. U+A has always believed in new talent and with the establishment of a new Hub we able to push further in our explorations of BIM and VR work. Already the company has been recognized at the forefront of technology with our many large developments, but with the persistent need for rapid improvements in our technologies we can continue staying ahead.
We plan to have the Innovation Hub in full force by Q2 of 2021, in time for University Co-operative Programs to start. Our discussions with two Universities are ongoing and we aim to welcome a number of students in our Montreal office by the summer. Their contribution will be live project base research which will provide insight and new applications of softwares in our work without impacting the flow of work.
Collaborative Work
Our collaborative is more important than ever in these times. In Canada we see great potential in creating ties with key partners. During my time in Canada I was able to converse with a few globally recognized companies which seek similar goals of growth. Together we will continue our dialogue with one large company creating a consortium in representing our mutual interests in North-America. We hope that we can make an announcement very soon.
As I plan to head back to the Middle-East soon, moving in a new year which we hope will put our anxieties to rest, I look forward to coming back to Montreal as travel restrictions permit and working directly with well-established institutions with mutual goals of growth and advancement. We are stepping away from an extraordinarily challenging year with a positive stance and excitement with new opportunities.