Masterplanning: The Key to Success in Project Delivery
Architecture involves a lot of strategy and planning. From the start, developers, architects, and construction management must work together to find a cohesive project that fits everyone's standards.
Architectural master planning is the critical first step in any design process. It is the creation of a framework in which the whole project proceeds. Headed by a lead architect, a project's planning phase considers the entire picture through detailed work. The process involves examining the design and style of the building, surrounding infrastructure, local government requirements, etc. It should also include determining the purpose of the structure, goals of the project, and other essential elements. By creating a master plan, the entire project is likely to go as planned and lead to an exciting development.

Here are some reasons why we at U+A believe a masterplan is critical:
● Master Planning provides a road map for all future development decisions on a project.
● Master Planning can save the client money in the long run and ensures that the project is financially feasible. A well structured master-planned site can save money on things like utilities, earthwork, materials, and even design.
● It allows input from all involved parties upfront and sets expectations for how things will develop over several months or years.
● The approval of a Master Plan creates "buy-in" from key stakeholders in a project.
● It allows for cost estimating to be implemented effectively before construction starts on a project, so everyone understands the ultimate costs involved.
● Master Planning can build visibility and credibility for a project. If a vision for the project can be shown to its potential users, it often generates excitement about its potential.
● Master Planned projects have a higher rate of completion than non-planned projects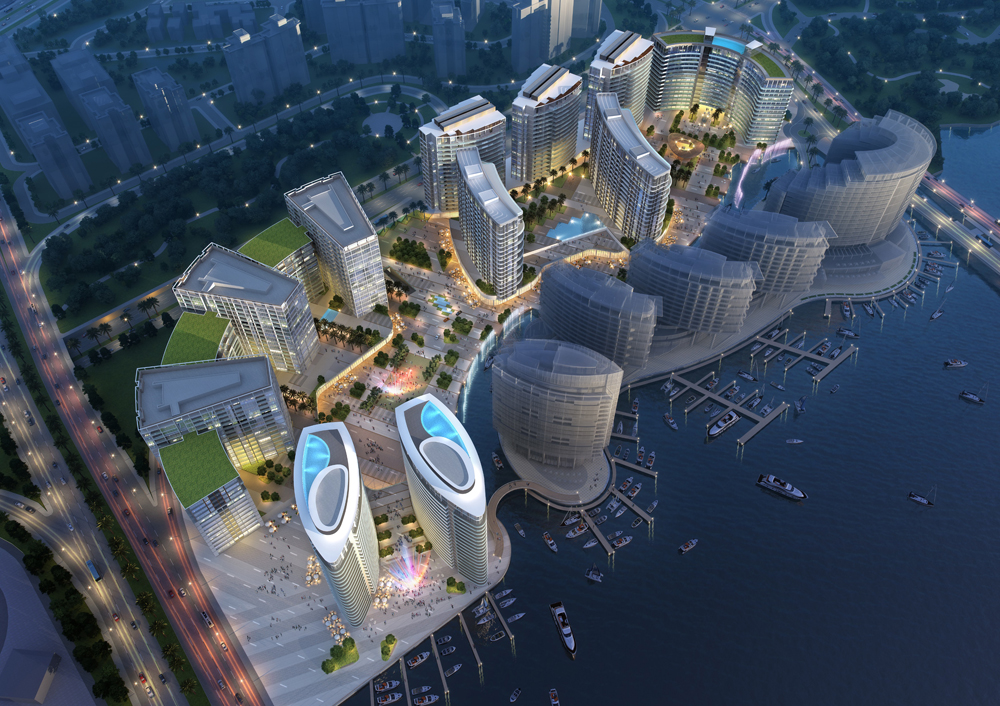 A glimpse into U+A's Masterplanning capability:
At U+A, our architectural master planning is an essential feature in all of our design services, as it allows us to build-out our projects with expert precision. Over the years, we have created numerous masterplans for developments; one of those developments was Jewel of the Creek, Dubai United Arab Emirates. U+A was appointed to work on the master planning of the Jewel of the Creek Project in Dubai, United Arab Emirates. Jewel of the Creek is a 1 million sqm mixed-use development in the Port Saeed area of Deira occupying a strategic location at the north shore of Dubai Creek. The project incorporates a mix of residential, commercial, hospitality, and recreational use. The $1.1bn (AED4bn) waterfront development, under construction in Dubai's Port Saeed area, is being managed by Roda Hotels, a part of the client company Dubai International Real Estate. The contract's scope comprises five hospitality buildings ranging between 15 and 19 floors, featuring a hotel and serviced-apartment buildings; a marina and marina building; four footbridges and one vehicular bridge; and hard and soft landscaping works. The design has been re-evaluated and tendered over the years to ensure that it is the most up-to-date project.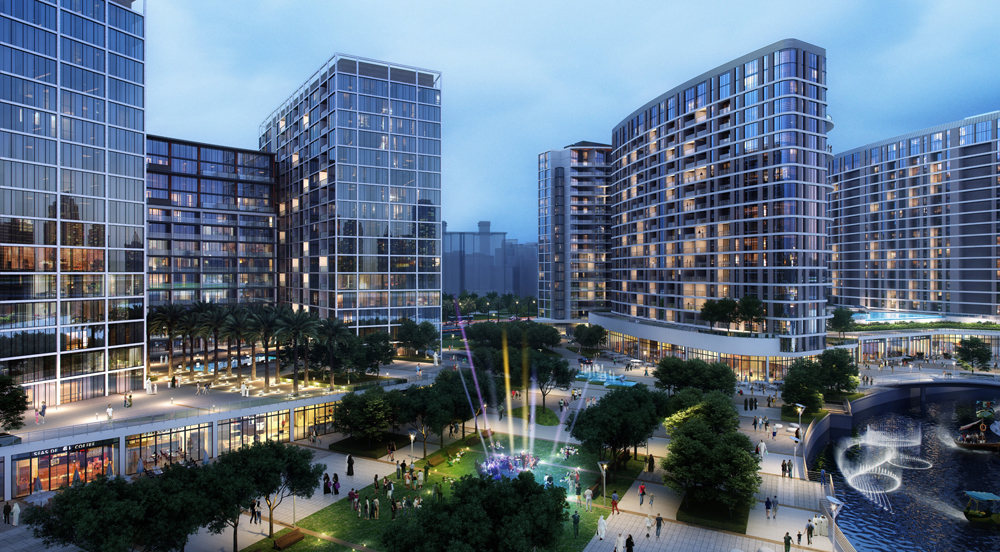 U+A Architects specializes in architectural master planning for projects of various types and sizes. Whether you are looking for an architect that works on commercial buildings, government offices, retail stores, multi-family buildings, mixed use buildings, economical building designs, modernized design, or anything in-between, U+A is the expert for you. Get in touch with us today to learn more about our masterplanning services.

About the Author:
Martin Dufresne, graduated from the acclaimed Azrieli School of Architecture and Urbanism in Canada in the mid-90s before relocating to South East Asia, where he attained his design knowledge on a large scale with HOK Asia Pacific in Hong Kong. Martin also worked in Singapore for three years as Senior Design Architect with award-winning Kerry Hill Architects. After moving to Dubai in 2005, his work has since matured in multi-disciplined on a variety of building types. Throughout his career Martin's design has been instrumental in attracting highly regarded clients expecting only the most exceptional quality development with an international elegance. He has worked closely and directly with prestigious clients such as Hines US, IBM, PRC, Telecom PRC, China Telecom PRC, Centrair Japan, Aman Resorts Singapore, GHM Hotels, Beaufort Group, HK and Abu Dhabi National Exhibition Company to name a few.