Sustainable Architecture: The Future is Green
Today, architecture finds itself at a crossroad. Most buildings are intensively energy-dependent, increasing greenhouse gas emissions, and making them opposed to the sustainable designs of the past. The United Nations Environment Programme (UNEP) Sustainable Buildings and Climate Initiative (SBCI) (UNEP SBCI, 2010) estimates that GHG emissions from the building sector are around 33 percent of total emissions. Architects are faced with these realities and need to pursue the act of design without affecting the planet's environmental make-up or depletion of natural resources.

Buildings of the future should be designed to be carbon neutral. To achieve this, buildings should be designed to high-performance efficiency standards to generate and procure sufficient renewable energy to offset emissions from other sources. Ecological design is one of the fundamental approaches in every field of architecture, from public to private residences, and from office spaces to educational institutes. Sustainability, in its purest form, has an environmental, social, and economic component. At U+A, we bring recognition to that in most of our projects. Through extensive research and experience, we have developed a sustainable design approach that enables us to design projects that meet our client's expectations as well as emphasize environmental sensitivity. Recently we completed a project that was driven by the concept of sustainable design. Defining the sustainability challenges in architectural design can be a tedious process. The following questions were posed initially; How do we align the various stakeholders involved?; Which scales and elements do we consider?; and how do we transform these questions into design strategies, spatial configurations, and materiality of the building?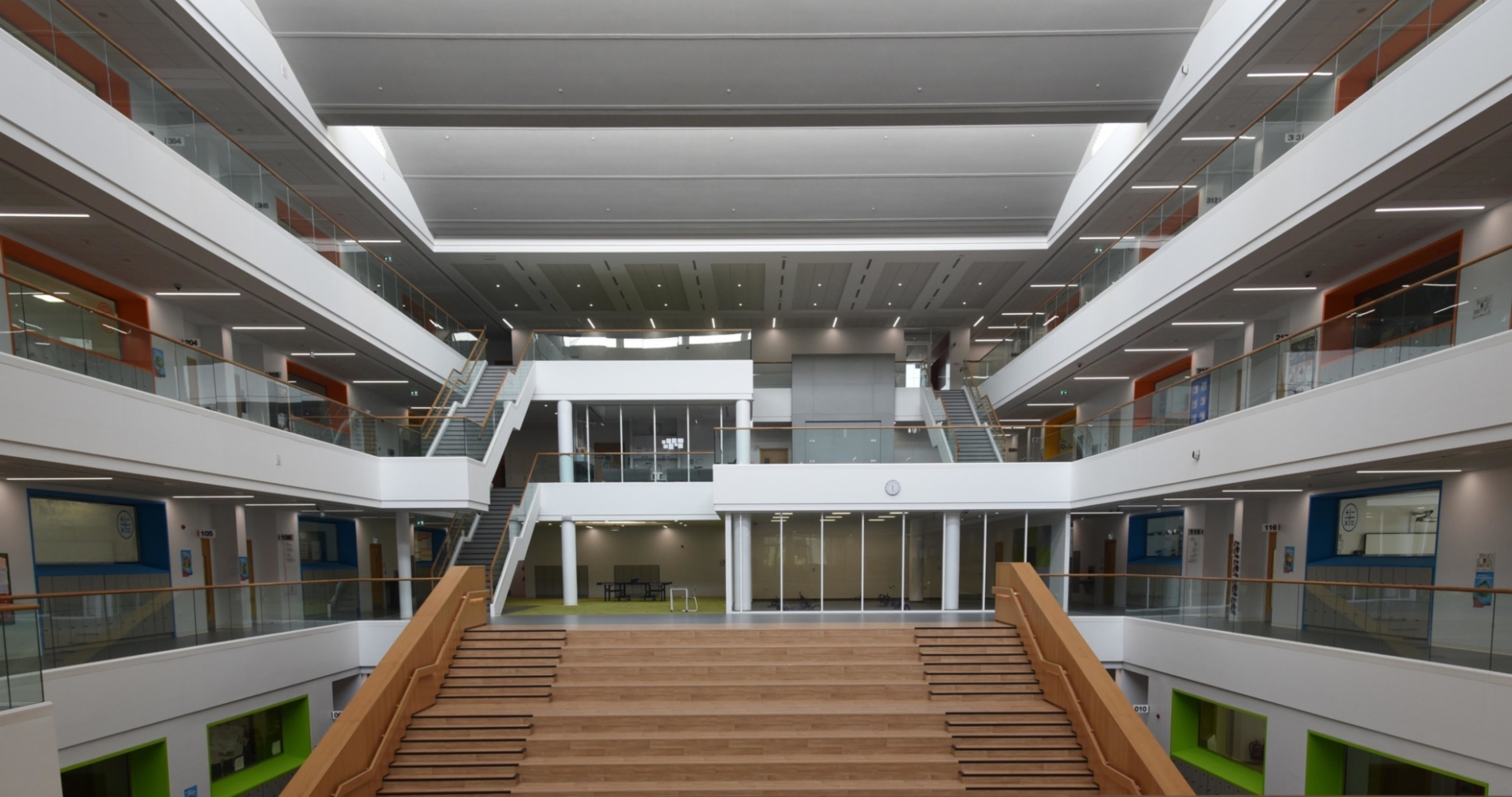 U+A has designed multiple sustainable projects over the past few years, but one of our flagship projects has to be Swiss School International, based in Dubai, United Arab Emirates. The building is one of a few Minergie (Swiss-registered labels for low energy consumption building) accredited buildings in the region. The UAE environment has a few challenges, scorching temperatures being one of them. Buildings mainly rely on mechanical ventilation, thus leading to very high energy consumption. To achieve Minergie standards, a target of 30KWn/m2/yr is required. After extensive research, the following solutions were proposed.

1. The reduction of thermal transmittance can be achieved by ensuring the building is as airtight as possible. A robust external wall system was developed in order to achieve a greater u-value.
2. A decrease in artificial light consumption and an increase in natural light production was achieved through the implementation of less external glazed surfaces.
3. Mechanical Efficiency.
4. Optimization of Intelligent BMS Systems to ensure optimal energy conservation and efficiency.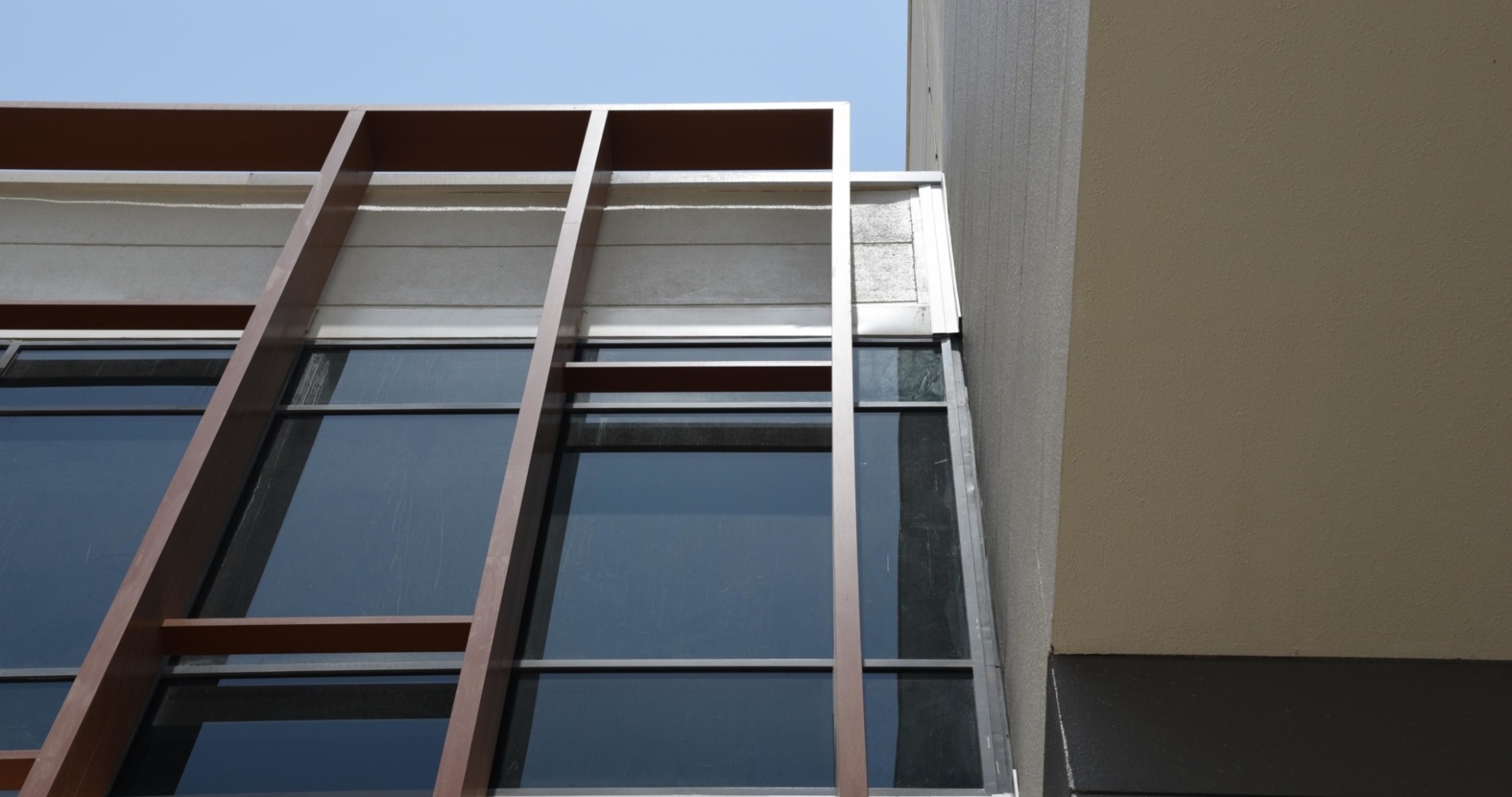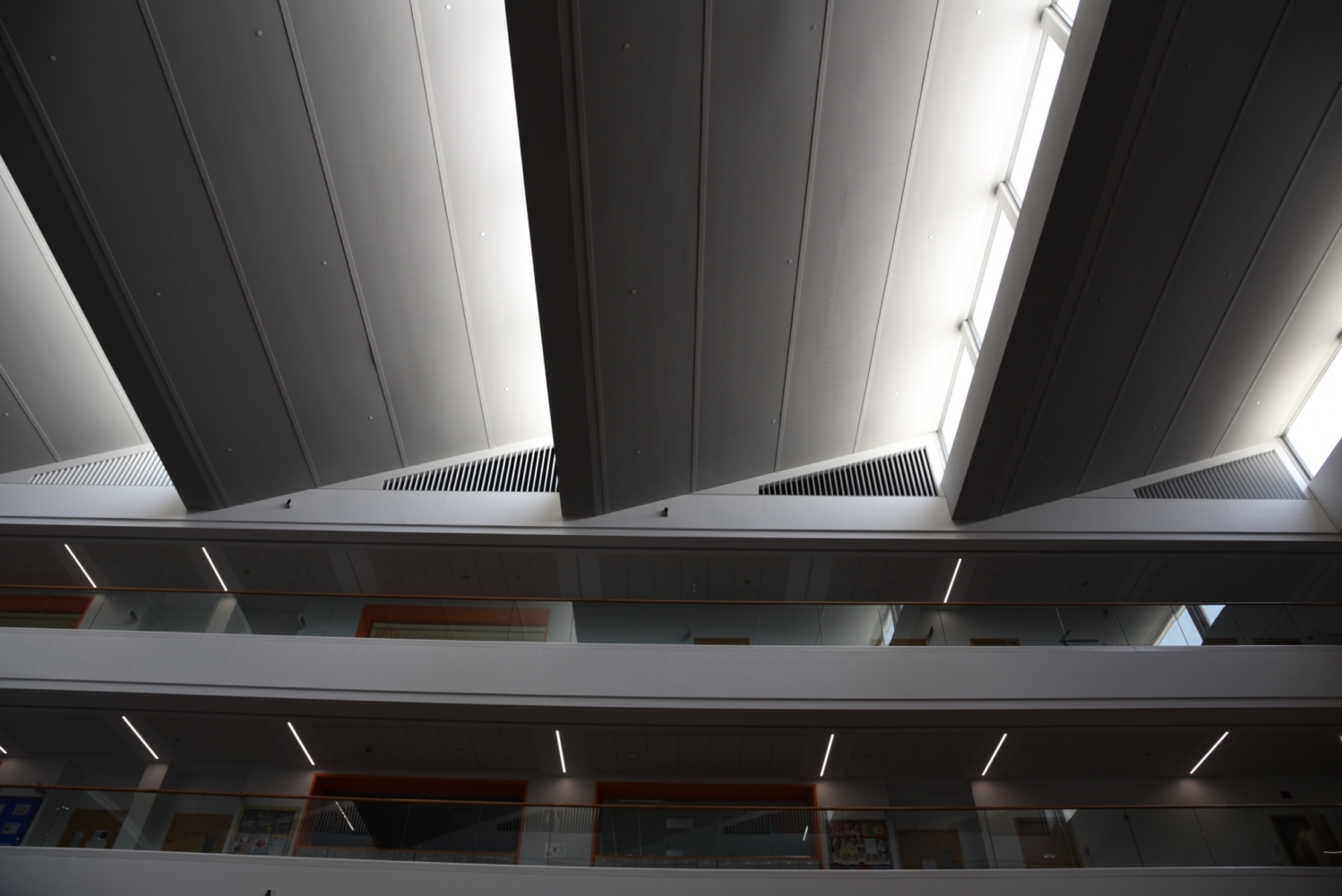 The innovative design of the building was optimized, after executing a thorough study of the solar geometry and its impact on the building. A heliodon (daylighting educational tool) was used to indicate that the atrium, the east façade of the auditorium block and the library façades should be optimized. After multiple daylighting calculations, a new design of the atrium with the Northlight was proposed. The final design ensured sufficient daylighting in the occupied zone. Climate based methods were used for high-performance facades. The optimal facade design made use of natural light sources and increased glazed areas, the use of high-performance glass, and the use of light shelves to redirect light into interior spaces. One of the main objectives of this project was to translate a well-designed building into full eco-friendly operation. The Swiss School project was indeed an example of eco-friendly architecture that can be accomplished with progressive sustainable design standards and implementation..
At U+A, we have realized that sustainable design has a large scale future and is not centered around being a niche market. The consciousness of raising a relationship between existing consumption and conditions of the future generations is a reality that we, as an organization, take seriously. Sustainable thinking will remain a reflection of our architecture at present and in the future.
About Author:
Martin Dufresne, graduated from the acclaimed Azrieli School of Architecture and Urbanism in Canada in the mid-90s before relocating to South East Asia, where he attained his design knowledge on a large scale with HOK Asia Pacific in Hong Kong. Martin also worked in Singapore for three years as Senior Design Architect with award-winning Kerry Hill Architects. After moving to Dubai in 2005, his work has since matured in multi-disciplined on a variety of building types. Throughout his career Martin's design has been instrumental in attracting highly regarded clients expecting only the most exceptional quality development with an international elegance. He has worked closely and directly with prestigious clients such as Hines US, IBM, PRC, Telecom PRC, China Telecom PRC, Centrair Japan, Aman Resorts Singapore, GHM Hotels, Beaufort Group, HK and Abu Dhabi National Exhibition Company to name a few.