LETTER FROM THE CANADIAN DESK
Design Principal P. Martin Dufresne writes from U+A's Montreal Office about the city's ongoing ambitions of creating an exemplary urban setting for its multi-cultural residents.

It is always a thrill to come back to our home country, let alone our native city. Visiting family, friends, absorbing ourselves into its unique settings and enjoying what life used to be before expatriating. For me Montreal not only offers the opportunity to plunge back into my Quebec culture rekindling with old habits in a familiar language, but coming back every year also gives an insight in the progressive outlook of a city which has for decades identified itself as a uniquely French and economically significant Metropole.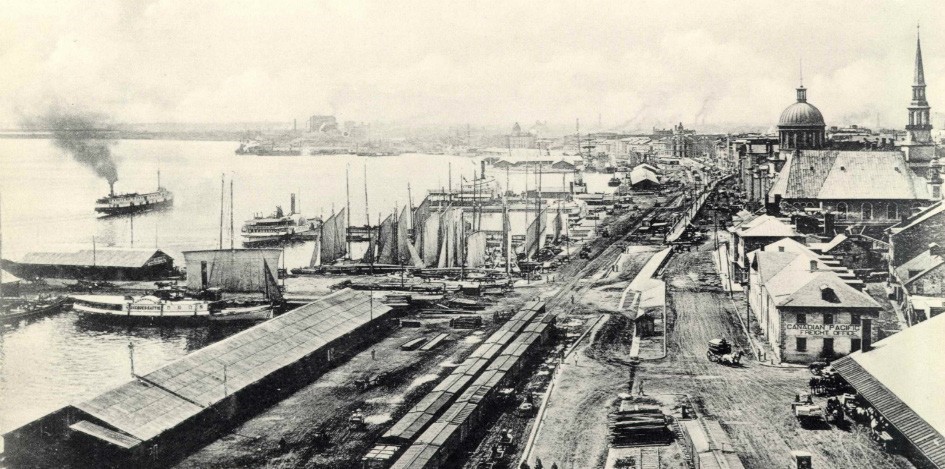 Every summer I station my work, both local and international, from U+A CANADA's office in Montreal. It is an opportunity to catch up on all ongoing local endeavors but also to provide support for U+A's North American expansion.

The choice of this location not only stemmed from the geographic strategy but mostly from its cultural richness bridged between North-America and Europe. Montreal has been enjoying an economic wave for the past decade, it thrives from its tourism but also from a technologically advanced community. Decades of newly founded tech companies have attracted young professionals chasing to live in the city.

Unlike many large cities in the world, where we see a draining of the downtown core, Montreal has experienced the reverse effect, by design. In recent years, we've seen a boom of residential developments in parts of the city which in the past housed mostly industries and warehouses. The young and the fashionable have helped populate these areas smartly transforming these into prime communities, such as Griffintown and old Montreal. Condominium towers mushroomed within undesirable and derelict urban settings, adapting existing infrastructures to ensure surroundings which commensurate with its residents.

Urban redevelopments followed suit. The Old Port in Old Montreal gained a face lift, fast becoming the centre piece to the city's family entertainment. Cirque du Soleil enjoys a permanent residency on one of the port's many transformed piers every summer. The construction boom is all part of a long term strategy to bring more people and business to the city centre and prevent the doughnut effect that has crippled other urban areas. We have also seen the city's infrastructure changing, not only with its ever ongoing roadworks, but new public transport strategies, such as the REM (Réseau Express Métropolitain) which could be used by thousands of commuters, but with its main focus of bringing suburban residents downtown.

In an effort to improve the urban settings of the city, we have also seen a series of masterplan proposals emphasizing on public realm, whilst re-developing existing industrial structures. Montreal has enjoyed a long history of restoration from its five decade long heritage initiatives, championed by Phylis Lambert. The Old Port has often been centerpiece to this ambition, and in recent years again seen a new scheme proposed to improve its massively successful settings.

Molson brewery has enjoyed a prime location for the production of Quebec's most famous beverages, and long been an image to the city's port. Recently it announced its relocation, allowing more expansion of the port to transform its old structure into condos.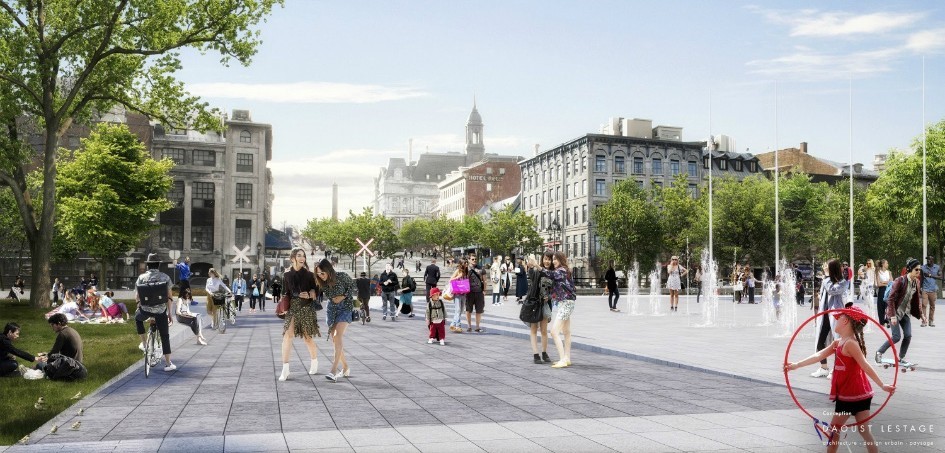 Opposite end to Molson's redevelopment in the Old Prot, is Silo No. 5, and the grain conveyors that connect to it, which remain iconic symbols of Montreal's industrial past and are the last vestiges of Montreal's "20th-century harbour panorama," according to the organization Héritage Montréal.

A plan to develop the conveyors into a partial promenade would provide visitors with a closer look at the industrial site and the Lachine Canal. Yet another historic site, which the city attempts to exercise its strategy to honor the heritage, while balancing the need to populate.

In recent years, Montreal was selected part of 14 worldwide cities to participate in a global competition for innovative carbon-free and resilient urban projects. Initiated by the C40 Cities Climate Leadership Group and made possible thanks to the support of Climate KIC and ofo, Reinventing Cities is an unprecedented global competition to drive carbon neutral and resilient urban regeneration.

On June 25th, 2019, the proposal 'Demain Montréal' was selected for the old 'cour de la voirie' in Old Montreal, representing Montreal's newest effort to give the city the opportunity to position itself as an innovative leader in terms of efficient and eco-responsible solutions in the development of its sites.

Montreal is definitely worthy of calling itself a world class city, but in an exhaustingly Canadian way, it remains timid and unassuming. However, coming back so often I can easily understand why its ambition is more modest. Montreal and its people seek a good life, both within their immediate dwellings and the communities they are set in. Montrealers are outgoing and social. We enjoy the company of others over a good meal.

The city has acknowledged this, how important it is to bring people to the core, and create an identity unlike other city, unassumingly. Its effort to constantly improve its urban landscape as a backdrop to its cultural needs, is a testament of its dedication to ensure the survival of the true multi-cultural Quebecois lifestyle.

PMD