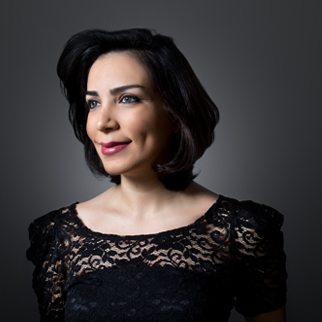 B.Arch. | Interior Design Director
EXPERIENCE OVERVIEW
Eileen Jaffary graduated from the American University of Sharjah, UAE with the bachelor| Professional Degree in architecture design. Later on she obtained her extensive experience and knowledge in Interior Design by entrying in world recognized Design Competitions and seminars such as the IUSS International Design
Seminary, in which she won the Title of the Sustainable Design Solution |
12th Edition year 2007. Due to her creative and innovative design style she took leading designer role in prestigious projects such as: Hyatt Hotel | Abu Dhabi, Cornish Luxury Residence Towers | Jeddah, Dubai Foundation for Women and Children | Dubai to name few. No matter the type and scale of each project, she constantly strives to achieve high-design standards. Her signature style suggests rich harmonious colors, a layering of textures, introduction of a grand focal point, while whimsical detailing that can add a touch of localness.
She started her role as Senior Interior Architect at U+A in January 2007 as an additional member to U+A Architecture team, designing all different types of Interiors from Shopping malls to private residential projects.
In June 2012, by the establishment of U+A Interior Design Department, she became the Interior Design Director at U+A, which further on in January 2014 led her to her current status as the Head of Interior.
QUALIFICATIONS
BA. Arch. Int.— American University of Sharjah
Winner of IUSS International DesignSeminary, Sustainable Design Solution |12th Edition year 2007