As a leading design practice with projects across the world, U+A's team of specialists is ever-growing. The practice believes in nurturing talent and encouraging dynamic and ambitious individuals to explore ideas, design solutions and become leaders in their own right. The company seeks driven architects, interior designers and technical experts who aspire to contribute to the built environment through innovative and world-class design to join the in-house team.
Through U+A's work, which includes developments of all sizes from small to high-rise, and spans various sectors like hospitality, commercial, retail, mixed-use, high-rise, residential, academic and entertainment, the company has established itself as an award-winning international firm, recognised for its creativity and technical know-how.

In addition to establishing ongoing, positive relationships with clients and delivering successful buildings and designs, U+A also prides itself on its at-home work environment and ethos, which values the professional development of its staff. Encouraging the continued prospect of growth for its employees and helping them reach their full potential within the firm bolsters U+A's capability, distinguishing the firm from others within the highly-competitive global and regional marketplaces.

U+A also provides mentorship and various training programmes for studying architects and designers, contributing to a regional network of promising talent.

U+A's distinct work philosophy was established by founding partners Pedram Rad and Pierre Martin Dufresne through their impassioned commitment to a design centric approach and an unequivocal personal dedication to every project.

Teamwork is an integral part of any successful architectural practice, and each team member at U+A is as important as the next. U+A understands the importance of positive work environments, and structures teams in such a way to ensure all employees benefit from one another's background, experience and expertise. The practice encourages openness, tolerance and accessibility within the teams. At U+A, the in-house professional diversity is chief among its strengths.

At U+A, remarkable talent merges with an equal-opportunity work environment, pushing in-house specialists to mature in terms of creativity, design-thinking and project management. The U+A family is key to the company's success, and the happiness and motivation of the team, fostered by the holistic environment at each branch, promotes positive and objective work ethics.

Part of the office culture is its open-door policy – all U+A team members are welcome to interact openly regardless of designation. The transparent and friendly non-hierarchical workplace that U+A strives to maintain allows everyone to learn from one other.
Many in the practice take part in sporting events and social activities, supported by the practice. U+A supports team sports and events through sponsorships as they're integral to staff well-being and individual growth.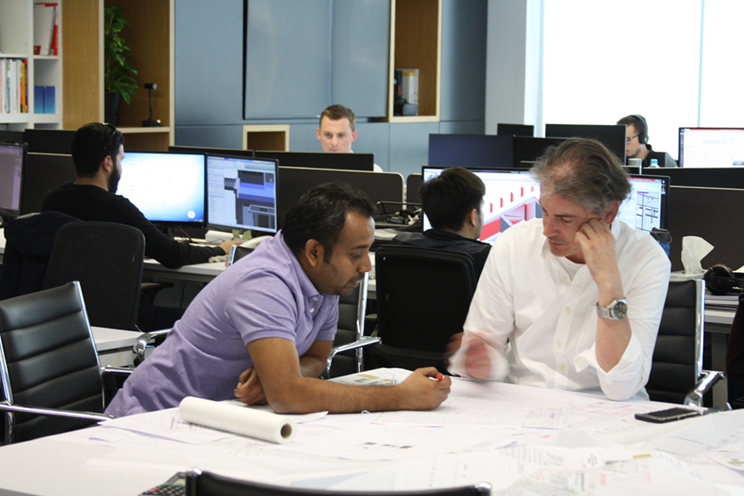 Many employees take part in sporting events and activities. U+A supports team sports through sponsorships as it is integral to the staff's well being and individual growth.

U+A also organises regular social activities to celebrate cultural festivities or simply bring people together outside of the workplace.

We are always looking for exceptional people to join our pioneering and multidisciplinary team. At U+A, we offer a dynamic workplace that encourages innovation and collaboration driven by making a positive difference to the built environment.
The U+A Global Internship Programme is an educational initiative to provide architect and interior design students and graduates with hands-on experience.
The program's driving force is to enable students with experiences that reflect real-life scenarios in the development sector, thereby adding a new dimension to their knowledge, skills, and professional blueprint. Additionally, the program supports students in making wiser career choices and achieving higher satisfaction and productivity within the chosen field of Architecture, Interior Design, and Construction Management.
Register interest here intern@ua-intl.co